Home
For Entrepreneurs
For Investors
Investors Directory
Industry Events
News & Updates
Articles
Glossary
Resources
Partners
Featured Companies
Advisory Positions
About Us
Contact Us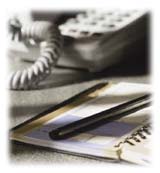 The collection of resources:
We actively seek out and provide access to high quality resources at all levels of knowledge to support our members.
Online Directories
| | | |
| --- | --- | --- |
| | Directories | |
BestFive Directory
BestFive.com is the most effective way for entrepreneurs and companies to find the right support for starting, expanding or exiting their businesses.
Blog and Newsfeed Directory
A comprehensive list of Weblogs and RSS news feeds for Private Equity and Venture Capital Industry.
The VentureCode Wikipedia
A comprehensive Wiki dedicated to Entrepreneurship and Venture Capital
Calculators
Downloadable Documents (not for use without legal & financial review)
| | | |
| --- | --- | --- |
| | Business Planning | |

Executive Summary Template
download
Company Presentation Template
download
Business Plan Template
download
SBA Business Plan Guide
download
Sample Business Plan I
download
Sample Business Plan II
download

| | | |
| --- | --- | --- |
| | Financial Planning | |

Cash Flow Template
download
Service Business Sample Financials
download

| | | |
| --- | --- | --- |
| | Private Placement Memorandum | |

Sample Private Placement Memorandum
download
List of Incubators
Internet Resources
| | | |
| --- | --- | --- |
| | Internet Resources | |
Heptalysis - Venture Assessment Framework

A venture assessment framework (whitepaper and software) for Entrepreneurs and Investors

http://www.heptalysis.com

---
Free Patent Searching Site

This site has sophisticated patent searching, PDF downloading, alerts, and work-flow functions, all for free. It is an excellent resource for intellectual property professionals, students, small businesses, and anyone who needs legal or scientific information.

http://www.FreePatentsOnline.com

---
PricewaterhouseCoopers, MoneyTree

The MoneyTree Survey is a quarterly study of venture capital investment activity in the United States.

http://www.pwcmoneytree.com/

---
DEMO - Network World Events & Executive Forums

The future is all about ideas. It's seeing what is and imaging, discussing, and planning what could be. It's also about connecting to the people that can help make great ideas a reality. Today, nothing stimulates thought, creativity and partnership like Network World Events & Executive Forums.

DEMO Technology Tours & Expos are intimate, invitation-only gatherings. Attended by selected network and IT professionals and served by vendor partners uniquely qualified to offer solutions. During convenient, one-day events, attendees hear direct from Network World editors, industry analysts and solution partners, focused on topics dedicated to solving their most challenging enterprise issues.

http://www.demo.com/fall06venturechoice

---
VentureOne, venture capital research firm

VentureOne, offers investors, service providers, and entrepreneurs the most comprehensive, accurate, and timely information on the venture capital industry.

http://www.ventureone.com/

---
CFO Magazine

CFO.com is a comprehensive online resource center for senior finance executives. The site offers daily stories geared specifically for finance executives. Coverage includes original reporting on new accounting standards, recent capital-raisings, risk management, and professional career development.

http://www.cfo.com

---
Ewing Marion Kauffman Foundation

A Foundation encouraging and supporting entrepreneurship

http://www.emkf.org/

---
Inc. Magazine Online

Magazine content, resources and community for entrepreneurs and business owners

http://www.inc.com/

---
The Entrepreneurship Resource Center

How-to-articles, interviews, courses, and audio for entrepreneurs at all levels

http://www.cecunc.org/entre/

---
Under the Radar Newsletter

Under the Radar publishes and distributes a monthly newsletter that is focused on small-cap stocks.

http://www.utrnewsletter.com/

---