If you are an innovator or startup company seeking partners or capital to start your project or expand your business, through VentureChoice you will benefit from broad market exposure, access to our investment community and extensive technical and operational expertise.
Our team consists of seasoned technologists, entrepreneurs and executives who bring decades of experience, well equipped to respond with sound business and technical advice and guidance.
Our members are qualified investors who understand the risks and potential rewards of investing in private companies..
We seek innovative concepts, driven entrepreneurs, matching our sponsors, and help them build world-changing technology ventures, while create value for our investors.

We use our experience to advise on business and technical matters, access our network to mobilize talents, partners and required resources and leverage our exposure to promote the projects.
Submit Your Project
We would like to hear about your ideas.
Please start with reviewing our FAQ page. if you believe that your proposal meets our guidelines, use the link below and provide us with a short summary.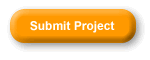 Please note that at this phase a short and focused description would be sufficient.Please do not submit any confidential or proprietary information. We cannot accept responsibility for any disclosure of any information or materials in the absence of any written agreement to do so.
Testimonials


The VentureChoice team have been a stellar and insightful advisor to Mo-DV Inc., helping us with ideas for our executive summary, deal pitch discussions and seed money investments.

Jessica H. Fullmer
CEO, Mo-DV, Inc.
---
I am impressed with both the speed and the quality of my interactions with VentureChoice. Your efforts on behalf of our company are appreciated.

Herman Maynard
CEO, Poly 5 Group
---
As a BioNanotechnology Startup, VelbioNanotech has been looking to get into the US market. VentureChoice is not only helping us to get in front of Investors, but their industry connections also helped us to setup a US office in Silicon Valley and establish dialogues with potential partners.

Thanks for the complete co-operation and support provided by VentureChoice.

Joseph Asant Raj
CEO, VelbioNanotech