Home
For Entrepreneurs
For Investors
Investors Directory
Industry Events
News & Updates
Articles
Glossary
Resources
Partners
Featured Companies
Advisory Positions
About Us
Contact Us





Partners
We actively seek out partners who compliment our expertise and provide superior services to our investors and portfolio companies. Contact Us to learn more.

---

The San Jose BioCenter is a life science and cleantech plug and play facility providing state-of-the-art laboratory space with a comprehensive suite of laboratory services, specialized research equipment, and best-in-class business support services. Our mission is to provide entrepreneurs with that "Big Company Advantage" through facilities, equipment, resources, contacts and expertise they need to commercialize their technology. With a total investment of $15M in facilities and equipment, the San Jose BioCenter has evolved into the premier destination location for emerging companies and research scientists alike. Since inception, San Jose BioCenter companies have raised over $1B in deals and financing, and have created more than 800 direct jobs.

VentureChoice Members can register to BioCenter events at 25% discount.

Please visit www.sjbiocenter.com for more information on the BioCenter and its upcoming events.

---

Optimal Design is an award winning product development firm offering services from technology R&D, market definition, industrial design, engineering and production manufacturing as a complete package or customized to the client. The firm offers these expertise specifically for the medical, consumer/industrial electronics, green energy, house wares, and consumer durables industries.
Optimal Design employs a creative staff of researchers, designers, and engineers to assist clients in delivering innovative solutions that enhance the end user experience. Involved in generating over 90 patents over the past 10 years, Optimal also has a proven track record in creating patentable I.P. that protects your investments. Please contact us to discuss how we can tailor our services for your needs.

We offer a 10% discount on our services exclusively for VentureChoice.

---

The IDC business Incubator, located close to the main campus of Penn State University, provides a comprehensive support system to facilitate managed economic growth and development, while improving the quality of life we value in our communities. As the designated economic development agency in Centre County we operate a business incubator for new ventures and we can help companies find office/commercial space, secure financial support through state economic development programs, and access workforce development and education training opportunities.
For additional info visit www.centrecountyidc.org or call (814) 235-1666
Ask for our special VentureChoice discount.

---

The future is all about ideas. It's seeing what is and imaging, discussing, and planning what could be. It's also about connecting to the people that can help make great ideas a reality. Today, nothing stimulates thought, creativity and partnership like Network World Events & Executive Forums. DEMO Technology Tours & Expos are intimate, invitation-only gatherings. Attended by selected network and IT professionals and served by vendor partners uniquely qualified to offer solutions. During convenient, one-day events, attendees hear direct from Network World editors, industry analysts and solution partners, focused on topics dedicated to solving their most challenging enterprise issues.
Exclusive VentureChoice Member Offer: Register at 25% discount

---
Dinsmore & Associates is a single source provider of product design and development, rapid prototyping, rapid manufacturing and rapid tooling services. We specialize in working with industrial design firms, original equipment manufacturers, inventors, architects, investors and start-up companies with ideas.
Our team of highly skilled and experienced professionals analyzes and consults on every phase of a product's design lifecycle - from its conception, building of a functional prototype, tooling for mass production, to production of final parts or components.
See www.dinsmoreinc.com or call (714) 641-7111 ext. 103. We offer a 10% special VentureChoice discount on Rapid Prototype orders.

---
Regus/HQ Global Workplaces is the nation's largest network of furnished,
fully supported office space. For the past 40 years, we've been providing outstanding services to America's leading Fortune 100 companies and small business entrepreneurs. We offer premiere office space and resources available in full-time, part-time, or virtual office space packages. Our prestigious addresses, located in 950 cities around the world, are staffed by experienced, friendly professionals who answer your calls and provide expert business support.
Whatever stage your business is currently in, Regus/HQ can design a customized solution to meet your business support needs. We invite you to contact us and ask about our special VentureChoice discounts.

---
Argyle Executive Forum produces professional conferences for the senior operating executives and Board members of private and public firms, investment professionals, as well as for policy makers. The events are by invitation only.
As one of the upcoming events Argyle Executive Forum is pleased to present its 2007 Leadership in Venture Capital. The event, to take place in Manhattan, will bring together 135–150 CEOs & Board members of public and private large cap and mid cap corporations, complementary areas of executive leadership (CFOs & COOs), members of the endowment, foundation, and family office community, select advisory firms, and select founders / senior managing partners of investment firms.

---
The Asia Pacific Nanotechnology Forum (APNF) is a unique platform for networking across the Asia Pacific region between governments, developing industry, and the venture capital market.
The Asia Pacific Nanotechnology Forum is an independent non-government, not for profit organization, which facilitates the coordination of Nanotechnology development and programs and cross regional collaborations among Government policy makers, industry , R&D institutions, and leading researchers.

---
Founded in 1954, the Association for Corporate Growth (ACG) is the premier global association for professionals involved in corporate growth, corporate development, and mergers and acquisitions for mid to large companies. Leaders in corporations, private equity, finance, and professional service firms focused on building value in their organizations belong to ACG. They recognize the multiple benefits of networking within an influential community of executives growing public and private companies worldwide. For 50 years, ACG members have focused on strategic activities that increase revenues, profits and, ultimately, stakeholder value. Today ACG stands at more than 9,000 members representing Fortune 500, Fortune 1000, FTSE 100, and mid-market companies in 48 chapters in North America, Europe and soon Asia.

---
The U.S. Commercial Service helps U.S. firms realize their export potential through export counseling, information on foreign markets, international contacts, and advocacy services. Around the world, 1,400 Commercial Service officers in our embassies, consulates, commercial centers and domestic offices promote U.S. business interests abroad. For further information, please visit our website at buyusa.gov/siliconvalley

---
WIN was founded in 1998 as a consulting company for new ventures and existing small and medium entities which have developed or invented innovative products, systems or services. The customers get advice on their business plans and financing strategy. Primary goal is the mediation of venture capital through Business angels by win.
Regulary consulting days in Aachen, Bielefeld, Bochum, Dortmund und Münster in cooperation with local Technology Centres and Business Development Companies are advantages for Entrepreneurs particularly in Nordrhein-Westfalen.
WIN is a 100% subsidiary of the Stock Exchange Düsseldorf (Börse Düsseldorf).

---
The Silicon Valley Center for Entrepreneurship promotes effective entrepreneurship through knowledge creation, knowledge dissemination, collaborative partnerships and outreach activities.
We strengthen the connective fabric of innovation and entrepreneurship within the University and in Silicon Valley, through interactions and partnerships among SJSU faculty, students, entrepreneurs, investors, and other stakeholders.

---
TechBA is a program of the Mexican Ministry of Economy operated by The United States-Mexico Foundation for Science to give Support to High Tech Mexican Companies.
Since January 2005 TECHBA, the Technology Business Acelerator of Mexico at Silicon Valley is open, with an initial membership of 25 Mexican companies in the fields of software, pigments, mechatronics and hardware that are focused on their business acceleration approach.
An outstanding group is taking the challenge to open new worldwide opportunities by working together using a unique way of building capabilities in Mexico to reach the global market with their high value and technology products and services through TechBA.

---
Angels Club Ltd. ("ACL") is a new Israeli Investors Club that was founded by a group of businessmen, sponsored by "The Israel Export and International Cooperation Institute". The new angels club provides a unique opportunity to Israeli start up companies that in the first business stages do not attract the Venture Capital funds and have no other financial source but private investors.

---
International BioMed Society is an educational and networking organization dedicated to promote collaboration and exchange of ideas among the local community and international professionals in life sciences.
IBMS was founded in 2001 by Northern California bioscience and healthcare executives to foster growth of the business of biotechnology and to enable entrepreneurial advancement in the life science community.

---
Dan Meyers is a seasoned attorney with 13 years of experience representing start-ups, private technology companies, large public companies and venture capital funds in the various corporate, intellectual property, equity financing and acquisition transactions that are central to the success of technology companies in Silicon Valley. Dan was a partner in the Silicon Valley office of a major national law firm, Bingham McCutchen, for over five years.

---
Link Silicon Valley, LLC (LinkSV) is an online networking resource for researching, identifying and contacting the companies and people within the 6,000 plus active & inactive companies in the greater Bay Area. Our company records identify the senior team, board members, financing, key partners and customers. There are many features which allow you to view the information from different angles and "connect all the dots". LinkSV helps you tap into previously scarce and extraordinarily hard-to-find information on early stage companies and the key people associated with them. This will improve your effectiveness without the hassle and time of trying to do it all on your own. LinkSV is ideally suited to help you quickly identify and leverage your own connections in career search, in identifying new business opportunities, new investors and Board members. We have integrated our strategic partners to enrich the experience of our application. When you identify people of interest, you can click on the LinkedIn or Jigsaw logos to find connectivity to these individuals.

---
EntrepreLaw is a boutique law firm serving the needs of entrepreneurs and international business. The firm's lawyers have handled venture financings aggregating hundreds of millions of dollars, and guided their start-up clients through initial capitalization, option plans, first product sales, IP licenses and M&A deals.
The firm's lawyers apply their multi-cultural experience to helping international business navigate US commercial waters. Start-ups from outside the US obtain EntrepreLaw's assistance to move their center of gravity to Silicon Valley.

---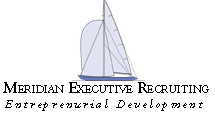 Meridian provides retained search programs to source mission-critical executives for world-class management teams. Our only focus is on the unique aspects of building winning entrepreneurial management teams. We have the experience of multiple years of industry participation, hands on technology background, and the ability to identify, attract, and recruit world-class executives for your company.
---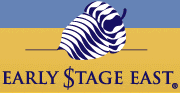 Early Stage East (ESE) is a non-profit organization dedicated to seeing early stage companies grow and succeed. Early Stage East was founded in 1998 and has grown from a one-day venture capital fair to a year-round series of events. Our events showcase entrepreneurs from up and down the East Coast in order for them to effectively obtain venture capital and successfully start break-away businesses.

---

AVIYA Clinical Research and Development is a clinical drug development consulting firm that focuses on assisting early stage biopharmaceutical companies. AVIYA delivers innovative and robust clinical development solutions from pre-clinical through phase II. AVIYA provides upfront strategic planning and feasibility assessments, clinical trial development and operational services, regulatory and medical report writing services, due diligence and licensing evaluation services. AVIYA is committed to creating value by measurably reducing risk for early stage biopharmaceutical companies and partner organizations .

---